How Sarah Lost 10 Pounds In 30 Days
My friend and client, Sarah Herschlag recently finished her "30 days of perfection."  The end result has her down 10 pounds!  Before these 30 days, Sarah had done a "pretty good" job with her eating.  Enough to make modest changes … her clothes were starting to fit looser, you could see her face start to lean out, etc.  But as I tell people, if you want to make a REAL physique change, you need to go ALL OUT for about 30 days.  Then you can get back to "mostly good."
So, at the start of the new year, I e-mailed all of my clients and told them the plan that will help get them these NOTICEABLE changes in their body.  Sarah had to start her 30 days sometime in mid-January as she had some things to take care of before she could really start to get after it.
And from day 1, she stayed with the plan to a T!  No alcohol.  No poor food choices.  And no missed training sessions.  Her 30 days just ended, and as she said, "it was SOOOO worth it!"
I won't go into detail in regards to her training program.  But I do want to mention that she really gave 100% at every session!  Effort is always the X-Factor.
Below is the EXACT e-mail that I sent to my clients heading into the new year.  As beach season approaches, maybe it's something you want to consider?.?  Anyway, check it out below, I hope you get something out of it…
"Hola everyone.  Ok, here's the deal…
Some of you in this e-mail have already said that you are committed to do this (I'll explain below), and some of you are still considering this.  And for those of you hearing about this for the 1st time, this will give you something to consider going into the new year.  What am I talking about? …
Starting in the new year - 4 weeks of perfection! No cheat meals/days, no alcohol, no missed training sessions (AND 2-3 cardio sessions on your own each week).  THIS is NOT a lifestyle! i.e. "be good most of the time, but every once in awhile have a few beers, or some pizza, or some candy, or some pop, etc.  But most of the time be good."
THAT is a pretty good plan throughout the majority of the year.  But every now and then you NEED to make a couple runs (~ 4 weeks) where you are machine! THIS is how you see measurable, NOTICEABLE results!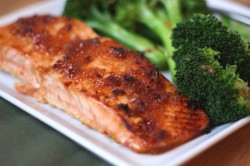 Think of what a physique competitor (bodybuilder, figure athlete) does when he/she prepares for the final weeks before stepping on stage.  Think about what a model does when preparing for a photo shoot.  Think about what an actor does when preparing for a movie that he/she will be shirtless in or in a bikini.  EVERY ounce of their focus for their training and nutrition plan goes towards fast fat loss!
Again, this is not a lifestyle approach.  It is a 4-week "sprint" to REALLY make some great changes.  THEN, you can get back to your moderation, "mostly good" lifestyle.
One more point: If you are 40 years old, you've lived about 2080 weeks on this Earth.  All I'm asking for is 4 weeks of complete discipline and focus.  This is a fraction of your life that WILL BE OVER BEFORE YOU KNOW IT!!!
OK, IF YOU'RE IN, HERE IS A LOOK AT THE NUTRITION PLAN…
Below you'll see a sample day of eating.  You'll notice that I put the "fast fat loss" plan in red.  So, think about eating the foods in red the majority of the time.  And then if you OCCASIONALLY start to feel really sluggish/low energy, you can throw in a meal with carbs in there (maybe like once every 5-7 days).
Check out the sample plan with the food list below and let me know if you have any questions.
Breakfast
Old-fashioned oatmeal with blueberries, scrambled egg OR

Spinach omelet made with omega-3 enriched whole eggs
Lunch
Turkey burger on whole-grain bread, salad OR

Grilled chicken breasts, steamed vegetables
Dinner
Salmon with grilled zucchini and squash

OR
Steak with plain sweet potato and salad OR

Grilled chicken breasts (2) over large spinach salad, olive oil-based dressing

(either dinner example in

red

will work)
Food list…
Protein:
lean steak, grilled chicken breasts, turkey breast, baked or grilled fish, protein powder, etc.
Veggies:
large pile of mostly green veggies, steamed broccoli, spinach, zucchini, squash, etc.
Starch:
small amount of dry sweet potato, whole-wheat pasta, or rice (these foods should not be consumed at all, or like I said, *maybe* once every 5-7 days)
Salad:
large salad with olive oil and vinegar dressing — no cream dressings!
Dessert:
small amount of fruit

Danny's notes:
-The point about the salad dressing is HUGE… IF you are eating salad with "regular" dressing, then you are moving further away from your goals.  Salad with dressing other than olive oil and vinegar dressing is NOT healthy (with a few exceptions)!
-If you include fruit on this plan, only eat 1 serving per day and try to make your fruit of choice berries more often than not.  Focus on veggies over fruit for this 4-week run.
-Continue taking fish oil on this plan and try to include green tea daily."

End e-mail.

So, props to Sarah for sticking with it for the entire month!  It paid off!  Now, there is more than one way to skin a cat, but the above plan works great for a quick fat loss burst.  For anyone that I know that has TRULY stuck with it for the entire 30 days, they always see great results.

If you decide to give it a try, or are about to "hit it hard" with your fitness/nutrition plan, let me know… what is your plan?