My New Basketball And Training Location
MVP Training is changing to a new location.  For the local people reading this, it will be in Roscoe – 9135 N. 2nd Street Unit #200/300.  It's just down the street from Kids Spot and right next to ABC Supply. I will start giving basketball lessons here on November 1st.  I'm sooo excited to have my own space where I'll have 24/7 access to give lessons!  And then the weight room area should be ready to roll around November 10th.  I'm just waiting for the previous business to get all their stuff out of there, have the place cleaned up, and then for the flooring to arrive. I can't wait to get the equipment in there and to make this into my dream facility.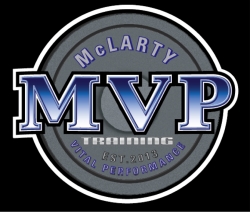 The room where I'll be giving basketball lessons is going to have a hoop and  half-court installed.  And the goal is to eventually add a second hoop and make it into a "mini-full court."  Here a video of what it looks like so far.  Again, equipment will be added shortly…
I look forward to continue helping athlete's get stronger and more explosive for years to come!  And to help the "general fitness" folks reach their health and physique goals.  And finally, it's going to be great continuing to help basketball players improve their handles, their ability to create space off the dribble, and their jump shots.  Working with all these basketball players this off-season has been great, and I can't wait to check them all out in a just a few weeks when the season arrives!
So, there you go, the new location is just about ready to rock 'n roll!  Feel free to pop on in any time to check it out!
Have a great weekend!
Since making this post, I did a video of the updated facility.  So, here you go…