My New Article and Another Friend Visits Me Here In Illinois
Here is a little look at my week that was…
My New Article
I had a new article published over at FitWatch.  The question was, "What Is a Normal Body Fat Percentage?" And it went something like this…
You look down at your stomach and give it a pinch. You think to yourself, I wonder what my body fat percentage is, and I wonder if it's normal. KEEP READING…
Another Friend Comes to Town For a Visit
Last week, my buddy came in from Omaha to hit up Wrigley for a Cubs/Red Sox game.  Great time!  This week I had another visitor in town – Kevin Campbell.  Kevin was one of my very first clients when I moved to California back in 2004. He was in 8th grade then.  I trained this "kid" from that year all way until I moved back to Illinois last year!  And I can now refer to him as a man.  He's currently 22 years old (turns 23 next week)  and about to graduate from Cal Poly in San Luis Obispo.  We were laughing about it when I asked him, "man, that day back in 8th grade when you walked into the gym to first meet your new trainer, did you think you'd be visiting me half way across the country 8 years later!?!"  I'm very glad that we met that day as he has become a life-long friend.  A funny little side story: As we talked at dinner before I dropped him off at the airport, part of our conversation went like this:
Kevin: When I met you at our first training session, I thought you smoked.
Me: What???!!!???
Kevin: Yeah, you kind of smelled like cigarette smoke, so I thought you were a smoker.
Me: What???!!!???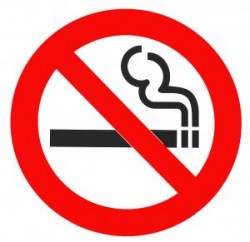 Yeah, that must have been a good first impression!  You meet your trainer for the first time and you think that he/she smokes!  Kevin now knows that even to this day, I have NEVER even taken a puff of a cigarette!  Funny stuff!
It was great having Kevin in town as I got to show him where I grew, and take him around to some of the "hot spots" here in the Rockton/Roscoe area.  He even came up and shot around in my old high school gym as I gave a basketball lesson to one of my current b-ball clients.  I warned Kevin that he may need to cover his head when we take our first step into Hononegah's (my alma mater) gym as my fans may run out of the bleachers and maul me… but it didn't happen.  How embarrassing for me.

Kevin and I also got a workout in down in my basement where I am currently training clients (I may not be at this location much longer… but I'll save that teaser for another blogpost in the not too distant future).  When McKenna visited me last week, he and I also got a session in.  Man, I wish these guys were around ALL THE TIME to train with… it's so much better to train when surrounded by someone there to push you!!!
All-in-all, it was great to have Kevin in town!  And by the way, to this day I continue to train Kevin on-line.  Talk about one dedicated dude!
Alright, I'm about to write-up my new training program… a fat loss program.  That's a first for me.  I'll explain what I mean in a blogpost later on in the week or by next week at the latest.  See you then…