Starting up a business (in any field) can be very tough, time-consuming, and RISKY.  Many small businesses fail within the first couple years of their start-up.  The main reason being a lack of experience.  So there is definitely a ton to consider before starting up a business, and it's not for everyone.  I could continue with some of what I've learned over the years about running a training facility/new business, and talk about all those risks as well as some of the stress that comes along with it.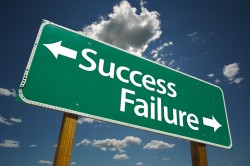 But, I'm going to look at the positive today.
What I love About Having My Own Gym
1)

Music
I get to pick the music I listen to when I workout.  I really like hip-hop.  I really like country.  At times I'm in the mood for some rock.  My lifting partner brings his I-Pod of songs that we put together and like to listen to when training.  At any given moment you may hear Run-DMC, Tom Petty, and Blake Shelton, to name a few.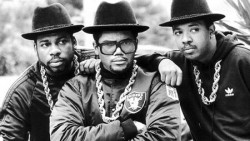 In the video below you'll see what I mean.  This was on a day when my training partner was out of town so I bounced around on Pandora between Eric Church, Jay-Z, Rolling Stones, and Beastie Boys radio.  Much better than getting stuck at a commercial gym running the same loop of the same old songs over and over and over and over and over…
2)

Equipment
Before opening my facility, I thought about all the equipment that I would want to use in my own training.  As well as all the equipment that would put our members in the best position to reach their goals.  There is still some pieces of equipment I want to add, but I have a pretty kick-ass set-up… Glute-Ham Developer, Safety-Squat Bar, Football Bar, Suspension Trainers, a Rig, etc. etc.  It is great to have "variety with a purpose."  In other words, I do NOT throw new equipment into the space just to have more "stuff."  Every piece of equipment is there for a reason, and I get to be the mad-scientist making the choices!  Pretty sweet!
The video below shows the Pandora music example I listed above, as well as some of the "specialty equipment" (along with some of the "regular" training essentials) I'm using during one of my recent training sessions.
In the first exercise I'm using a Football Bar performing the bench press.  In video numero dos I'm using a Suspension Trainer while performing rows.  In the third video good old Dumbbells for hammer curls, and finally a Barbell with a Hampton Thick Pad while doing hip thrusts in last video.
3) 

Basketball
I've watched, played and studied basketball all my life.  Obviously the ability to shoot, handle the ball, and shoot off the dribble are huge components in the game of basketball.  The skill-side anyway, as I could also mention athletic ability, toughness, size, "basketball-smarts," strength, hustle, etc etc.  But on the skill-side, shooting and dribbling make up a good portion of the game.  The question is, what are the best drills/moves to help develop these skills?  Well, this is where I get to be the mad-scientist again.  I try to give the basketball players I work the best drills while teaching them a number of very effective moves that they can work on to help develop their game.  I don't take this lightly, and I'm also trying to improve.  But yeah, it is pretty great to be able to give them my spin on this whole thing!  A few examples below…
Bonus

-

I get to play/dribble/shoot whenever I feel like it, rain, sleet, or snow…
These days I don't play a whole lot of basketball.  But it is fun from time-to-time to work on my moves and get some shots up…