Basketball And Training Videos From Inside MVP Training…
Hello all.  It has been awhile since I've given you a peek inside some of our training and basketball sessions at MVP Training.  So I thought it would be a good time to do so again…
First up, I recorded my second installment of "The Move of the Month."  For January, I went with the reverse spin…
Next up is an athlete performing sumo deadlifts and another performing band resisted push-ups.
Ty's push-ups are looking really good!  And Madison is new to deadlifting so I am happy with her form.  But as she gets more experienced I'll continue to work on her form… she needs to get a little tighter in her set-up and stay tight throughout the entire set. But overall, nice work!
Next.  Box Squats and Push-Ups.
Ryan is in 7th grade and I recently allowed him to "graduate" to barbell box squats after he showed me consistent great form with his goblet squats.  He did a great job of nailing that set! And then we have Kaden in 5th grade performing push-ups.  We almost have him down to the floor doing full range of motion push-ups.  His form is good in the video but he is still extending his low back a bit much.  So I won't have him going any lower 'til he masters that flaw.  But again, overall really good for a 5th grader!
Here's me trying to practice what I preach.  Trap Bar Deadlifts with Chains…
And finally, another basketball video of players from a wide range of ages (5th grade through 9th grade)…
So there you go, we're building healthy, strong bodies in the weight room, and improving  games on the court.
Gotta love it!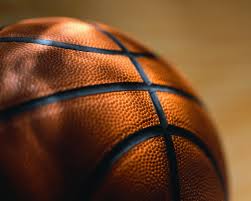 Have a great week…