I put up a similar blogpost a few weeks back.  But in case you missed it, here it the "article version."  Powerbasketball.com published THIS ARTICLE that I wrote.  The majority of the information comes in the video, so make sure to check that out.  Remember, at this time of the year (late spring/early summer), skill development is HUGE!
I'm about to put up a couple blogposts per week with the following theme: Be Brilliant at the Basics.  I'll elaborate soon.  So be sure to check back to find out what I'm talking about.
See you then!
I'll let the video below provide the majority of the information.  But briefly…
Quite often athletes get too caught up in, "harder is better."  i.e. "if I don't put in 3 hours on the court working on my game, I'm not going to be the best player that I can be." OR, "if I don't leave the court feeling like I'm about to puke, I didn't go hard enough."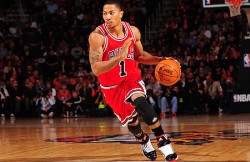 I like this mindset, as I know you are thinking, "I'll do WHATEVER it takes to be the best player that I can be."  BUT, there are many aspects of your game that help you to become a great player – skill, heart, discipline, conditioning, strength, staying healthy, coachability, etc. etc.  And let me tell you, right now in mid-April, conditioning is NOT very important.  I'm obviously not saying that you should sit on the couch all day eating doritos and turn into a slob.  But when you head to the gym to work on your game, emphasize skill development.  Conditioning will become a higher priority as tryouts in October approaches.  But for now, focus on improving your skeelz!  And oh yeah, get in the weight room, will ya.  Check out the video below as I go over two very important factors in getting the most out of your game: Efficiency and the "hierarchy" of off-season training for basketball.
Let me know if you have any questions or thoughts in the comments section below…

Now, go get in the gym and work on those handles, your pull-up J, and work to expand the range on your shot.  And remember, do everything with a purpose!  For every dribble, every shot, and every move, I want you to visualize that you are being guarded by the best defender in your conference.  Go get it!